I have been ill for more than a month. I have not been to the gym, didn't follow my diet and probably gained some weight. I'm not much for the idealistic new years resolutions, but I've decided that I need to restart my routine and go a bit further in following up my own goals.  So here goes, my new years resolution. Believe me when I say this is the firs time I actually decide to have those.
1. Clean Eating 2.0
I started eating paleo in januari 2013. One day I just started doing it and I decided that this was something I could believe in and follow up. I've written about this before, but here is the Nerd Fitness guide that inspired me to pick up this diet. What it essentially means is that I stop eating everything that is delivered to my door, that is pre-made and what contains potatoes, grains and legumes. Also you need to avoid anything that is high in sugars, which you don't need. Well, sugar in itself is something to avoid. This doesn't mean you can't have good food though. Also, I used to have one cheat day a week, that will be reduced to 'one meal'. That will be pretty hard, butI've noticed that complete avoidance is pretty much impossible + when you suddenly can't avoid it your body respons very badly to it. So having a minimal intake gives the body the right kinda shock.
Yes, I've read all the 'debunking the paleo diet' things too, and I think its sad. Obviously a diet alone is not enough, paleo alone does not make you a model, nor will it work for everyone. It does for me though, I have less stomach issues and drowsy headaches. Always keep your values in check though and don't hesitate to drop some vitamines.
2. Gym 2.0
I've been going to the gym for years, but only last year I started noticing change. I felt much better, fitter and healthier due to my more intense schedules and determination in the activity. Due to illness and exhaustion, I did not do that much in the past month and I feel it in every fibre of my body. My goal is to increase muscle tissue this year and be able to lift, press, deadlift and squat certain weights. It's all around 50.. I don't need to get bulky, I just want to be strong and fit and that seems like a great goal for 2015.
Today I went to the gym for the first time in a long while again and it felt great. I feel motivated and just good about having gone there.
3. Synergy in the Relationship
I hope to reach a new level in the way my relationship works. We work well together, but I want to achieve what I considere synergie. Work together and support eachother on our life goals and understand and feel what matters to eachother. No matter how you translate synergie, it requires commitment that I am willing to put into it. I hope to find ways to improve it even further this year.
I've learned in the past year that relationships usually give you back what you put in to them. If you want to work on it, go for it and do your best first, rewards will come laterin the form of returned favours. If you don't want to make the effort, neither will your partner.
4. Travel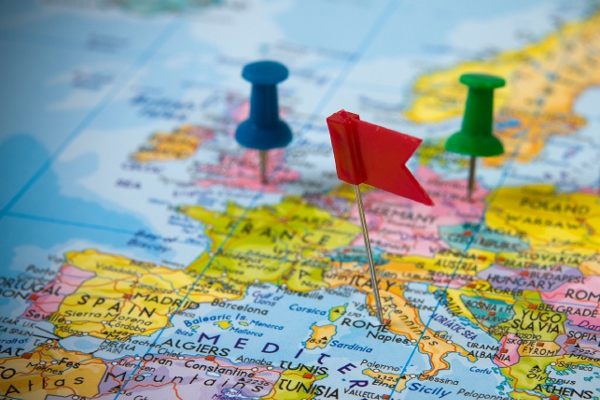 I love travelling and seeing new places and this year I hope to add some countries to my list. One is already planned, which is a visit to Greece. If summer holidays fall through for some reason, then I hope to visit Malta too. In that case I also hope to make plans for the future and see some other locations . The Balkan is currently a destination that is much favored,but so is Iceland, Norway (Scandinavia) and Portugal. I'm a firm believer that travel is something that improves you and allows you to grow as a person. If not that, then travelling with only your minimum stuff takes away so much of the normal stress, its amazing. Travel is difficult sometimes, but doing it always feels super rewarding.
5. Write more and try some more beers 
As you might know, I'm quite excited about my blog, but I have been struggling to find a routine to it and a way to write that speaks to everyone. I hope to write more and better stuff this year and make you keep on coming back. Thanks for checking it out anyways.
I also hope to keep on keeping track of the beers I've tried on Untapped and never drink the same beer twice. That's a serious commitment, since I hope to find more remarkable tastes. Yes, it is not quite in line with my previous resolutions. Still, one needs to relax now and then, so why not combine that with discovery?
If you want to help me, that'd be most welcome. How? Simply let me know where you are going and if you want to take something home for me. I'll just pay you back.
So there goes, my resolutions. They're more targets I guess, goals and things I want to do and focus on. I also want to read much more books. Let's make this a good year with lots of progress! What will you try to achieve this year?